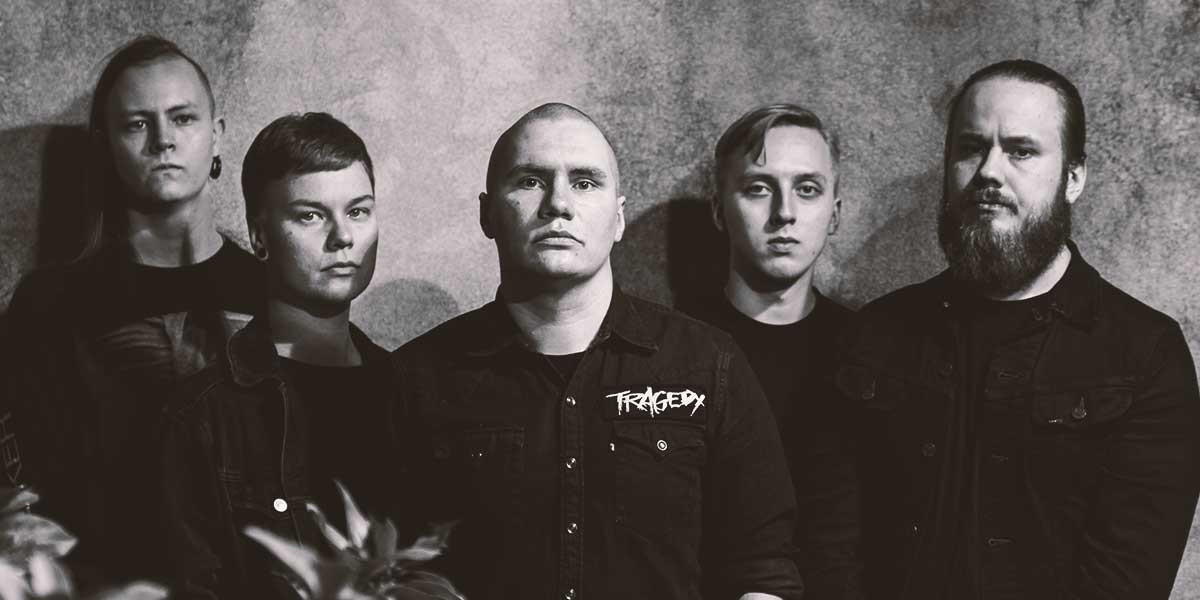 Pelon Varjo is the second release by Helsinki, Finland based blackened hardcore outfit Vainoa. The 5 track EP was recorded in September 2020, in the midst of the pandemic. Recording and mixing was conducted by Felipe Hauri (Radien) at OSCURA Recording Studios, and the EP was mastered by Will Killingsworth of Orchid fame at Dead Air Studios (Orchid, Dödsrit, Portrayal Of Guilt, Full Of Hell). Pelon Varjo will be out through Suicide Records on September 17th 2021.
Sonically, Vainoa draws influence from a number of alternative subgenres, namely hardcore, crust punk, black metal, post-metal and sludge, while still staying in the frame of reference of hardcore punk. Pelon Varjo features 17 minutes of pure aggressive blast beats and d-beats, metallic guitars, pummeling bass, and topping everything off with shrieking screams and massive, bellowing growls.
The theme of the first four tracks of the EP revolves around the proverb 'Homo homini lupus est' (A man is a wolf to another), which reflects the lack of human empathy in the humankind we all belong to. The cruelty of man in the form of genocide, systematic racism and oppression towards any and all minorities is continuous, while others close their eyes from this hatred, violence and death, living in a shadow of fear.
The closing track, a cover of 'Metalliset Kasvot', originally by the legendary Finnish post-punk group Musta Paraati differs somewhat from the theme both thematically and musically. The track starts off with slow, searing riffs, growing to massive scales, giving a worthy ending to the EP.Vainoa's interpretation of the track reflects the neverending apathy and numbness towards the problems of mankind.
Riku - vocals, synth and guitar
Miikka - guitar
Matti - guitar
Maria - bass and vocals
Konsta - drums