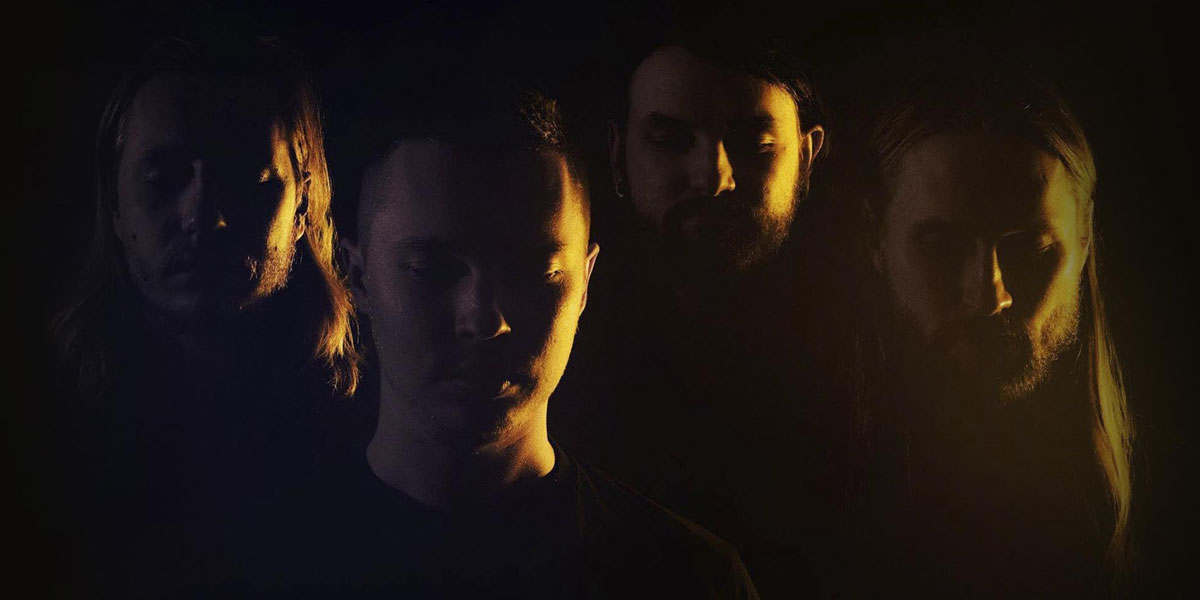 Sunniva is a four piece downtuned and slow crushing metal band from Turku, Finland. The band was formed in 2016 when Oliver (vocals/guitar) and Jaakko (drums) decided to play heavy music together, as they both had very similar tastes in music. The band has grown through the years with some line-up changes, but have relentlessly pushed forward their sonic mass. The name Sunniva derives from Sunngifu which translated is sunne, 'sun', and gifu, 'gift'.
Sunniva describe their sound as raw sonic power fuelled by life's low frequencies. Their music could be categorized as death doom, sludge or post metal in the vein of bands like Amenra, Neurosis, Dark Buddha Rising or YOB. They have released one EP called 'The Holy Mountain' (the EP) in 2017 and a 12-minute single 'This Reality Only Speaks In Blood' (the single) in 2018. Both had a good reception from the metal community.
Suicide Record is releasing Sunniva's upcoming 3-song EP digitally and in a cassette format on the 6th of November. Pre-orders start on 16.10. with a video release!
"We have a drive to create music with a strong atmosphere, either through heavily distorted guitars or layered ambient passages. Our hope is to evolve this as much as possible and through it grow artistically. Our three song EP is a glimpse into our evolution as a band and also a slight preview on what our full length album will be once we have finished writing it. We wanted to create a dream like ambience to the songs on the EP and make them sound like part of some sonic ritual. The theme on the EP is partly about our thirst for consuming and how it reflects on the spiritual self while also dealing with transformation, ridding oneself of material ties."