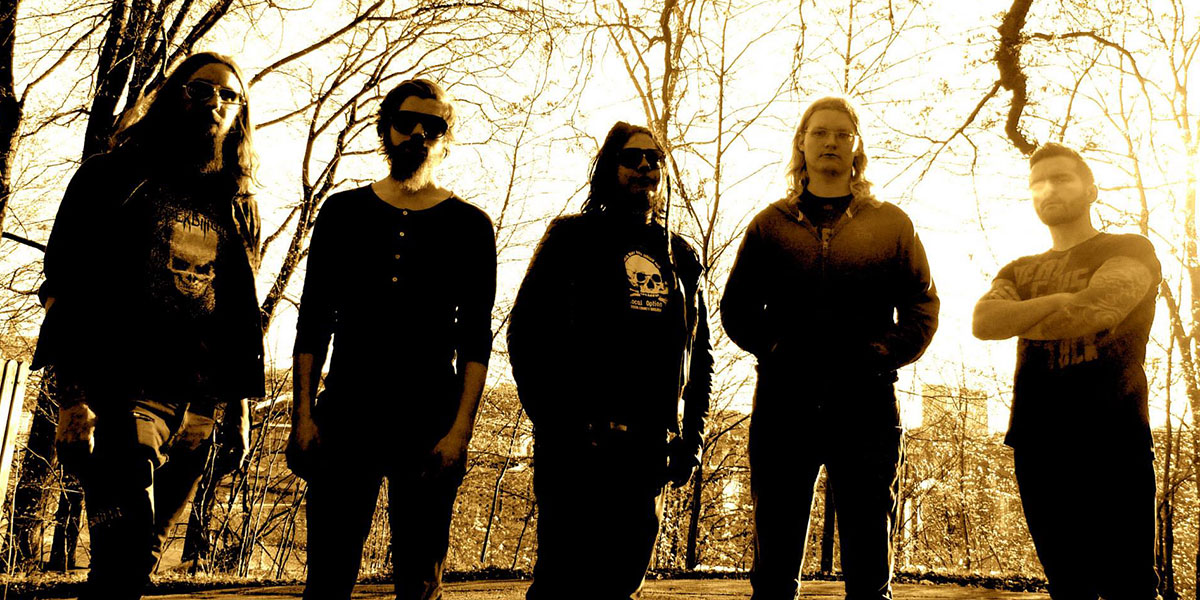 It all started when Anders and Sonny talked about forming a new band in Gothenburg during the summer of 2010. Fueled by the desire to explore new territories in the vast landscapes of punk and metal, the search for congenial spirits begun. Martin, Gonzo and Markus were soon found and so the journey could proceed.
2011 was a great year in many ways for Age of Woe. The band recorded and released their debut 7″ EP in September, and digitally through Pivotal Rockordings in December, which received a lot of positive reactions and great reviews all around. To promote the release, Age of Woe decided to live stream a short set they played at the Belly of the Whale studio in Gothenburg. It turned out to be more successful than anyone ever thought it could be.
A lot of great shows were played during the year, including a mini-tour in Germany, and ended with a great gig at the Scorched Tundra Festival at Sticky Fingers in Gothenburg together with As You Drown, Zombiekrig, Marionette and Eldrimner.
During the second part of 2011 the work on the next big project started, which will be their first full length album. It culminated in a trip to a cottage in the woods, where the band isolated themselves for a week to work more intensely on the album.
2012 started in chaos as, in the midst of finishing writing the upcoming album, Markus personal problems caused a hiatus and things stagnated in an attempt to let him get back on his feet again. But with an oncoming European tour in April to prepare for, the conclusion was soon made that another drummer would have to take Markus place temporarily. David Flood (Monachus) proved to be the best drummer for the job, so the tour was carried through with a great result. Back home from the tour, the work on the album resumed but the problems with Markus remained and ended up with Markus eventually leaving the band. David then became a permanent member of the band and in July they entered Rosenhanska Magasinet with Polar Studio's Lennart Östlund (Led Zeppelin, Candlemass etc) and Carlos Sepulveda (No Hawaii, Joe Baresi, Psycore etc) to begin the live recording of the forthcoming album.
Sonny Stark – Vocals
Martin Brzezinski – Guitar
Gonzo Incognito – Guitar
André Robsahm – Bass
Sven Lindsten – Drums