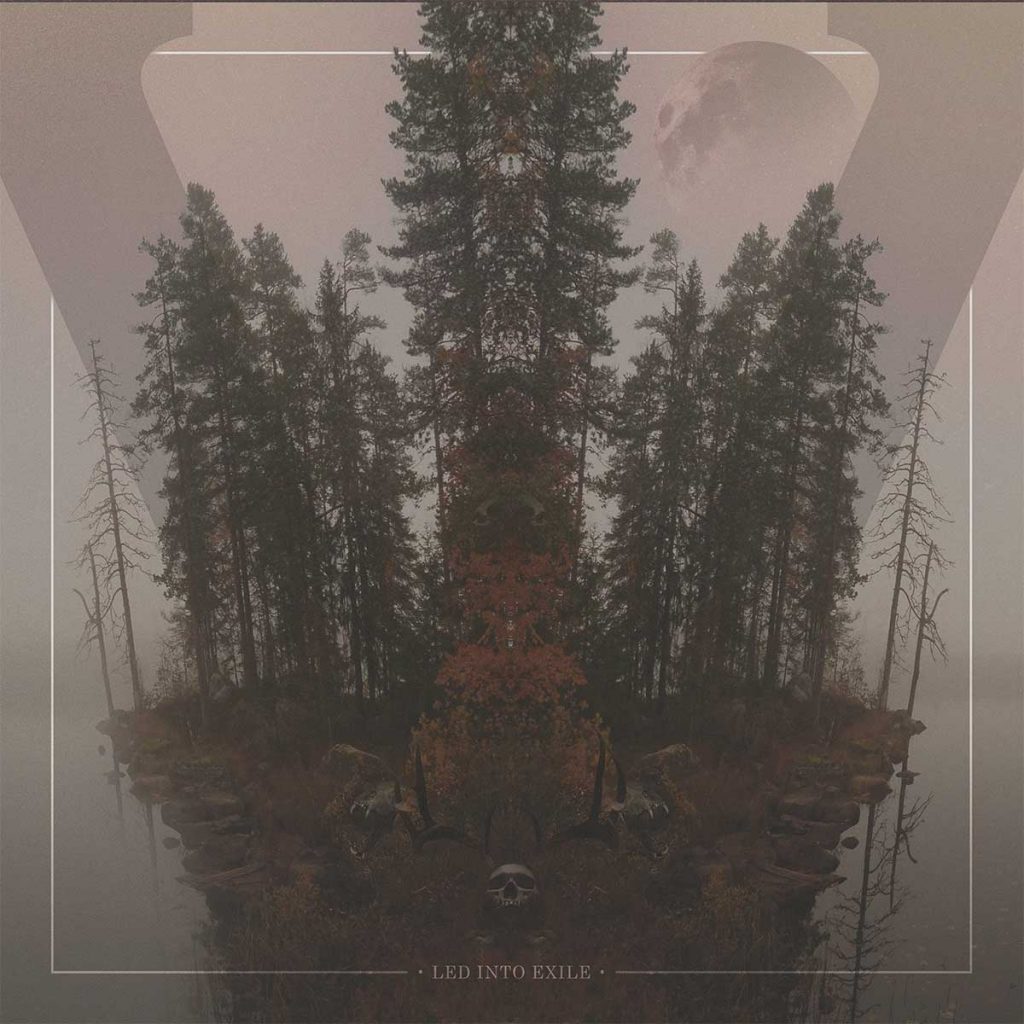 RELEASE DATE: September 13, 2019
Broadcast From The Shadows
Illviljan
Hostage Of Souls
Phantasmagoria
None Shall Rise again
Led Into Exile
Vinyl 12" (Transparent/Black marble)
Digipack CD
Digital (Full-length album)
Andreas Baier – Vocals, Guitars, Synths
Jonas Gryth – Guitars
Daniel Liljekvist – Drums, Percussions
Marcus Lindqvist – Bass, Vibraphone
All music and lyrics by: V
Recorded at: Studio Midlake & Superbird Studio
Mixed at: Studio Midlake
Mastered by: Karl Daniel Lidén
Cover art and Layout: Daniel Garpebring
For over 20 years there's been various incarnations of what was to become V, the first seed was planted with the EP "V-VI", recorded in 2006 but not released until Christmas eve 2016. A delay caused by the members other obligations with bands such as Katatonia, In Mourning, Afgrund, Oak and lately Besvärjelsen etc. Not much else was done until the album "Pathogenisis" was written, recorded and released on Suicide Records in the fall of 2017.
Now V is back with their second full-length album, a 6 track masterpiece that really showcase their journey and development around songwriting and musicianship.
Led Into Exile is a six song concept album sprung from a short story dealing with the definitive departure from civilisation into the wild Finnmark in Dalecarlia Sweden. The story deals with the hardships of living in this rough terrain of the outdoors and all the toils that comes with that territory.
It also speaks of loss and a strong will to become isolated from an insane world on the brink of destruction. Set to the background of a nihilistic darkness the album paints a picture of isolation with broad misanthropic brushstrokes seasoned with the occult and old folklore tied to the region.
The six songs on led into exile describes what happens to a person who succombs to the siren song coming from the taiga-belt and how this ultimately leads to the vanishing of this person, never to be seen again.